Monthly meetings through March 30, 2020, (vendor night) will be held at Cheekwood Botanic Hall in the Visitor Services Building on the first Sunday of the month, usually from 2:00 – 4:00pm. The meetings are free to guests, as is admission to Cheekwood for meetings. Simply tell the gate attendant that you are there for the Nashville Rose Society meeting. Cheekwood Estate and Gardens are located at 1200 Forrest Park Dr, Nashville, TN 37205.
Beginning May 3, 2020, through December 13, meetings will be held in the Frist Lecture Hall at Belmont University, 1515 Wedgewood Ave, Nashville, TN 37212. There is a parking garage behind the Center – turn into the drive that has a sign for Inman Center Parking. Take the elevator for the Inman Center to the 4th floor – our meeting room is to the right.
---
Hands-on Spring Rose Care Workshops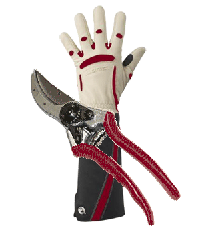 Sharpen your pruners and grab your gloves for the Spring Pruning Workshops. These workshops are the perfect opportunity for new members to learn how to prune roses from experienced rosarians. They are held rain or shine and everyone is welcome so tell your friends, no need to be a member for these. Also these are hands-on so you should bring gloves and pruners.
A workshop to prune and fertilize the Cheekwood Rose Study Garden will be held on Monday, April 13, at 10:00am. No more than 10 people will be able to participate, so anyone who wants to volunteer to attend will need to sign up with Bob Bowen. He will need to provide the names of the volunteers to Cheekwood and members must check in at the gate. Attendees should bring pruners, gloves, rakes.
CANCELED – A workshop will also be held on Saturday, April 4, 2020, at Lynda and Gordon McClellan's garden near Opryland from 10-12 PM. The garden is located at 2615 Davidwood Court, Nashville 37214.
For more information, call Marty Reich at 615-833-0791 or 615-319-9487. Learn more about pruning roses here.
---
April 15 – Vendor Night 2:00 – 7:00pm at S&W Greenhouse! Sign up for pick-up time!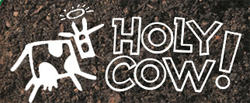 Vendor Night is Wednesday, April 15, from 2:00 – 7:00pm at S&W Greenhouse, 533 Tyree Springs Rd., White House, TN 37188. From Nashville, take I-65N to TN 76E in White House/Exit 108. From Exit 108 follow 76E/Raymond Hirsch Parkway to Tyree Springs Rd. Turn right onto Tyree Springs and S&W is a short distance on the right.
Anyone picking up an order on Vendor Night, MUST sign up for one of the 30 minute time slots between 2:00 – 7:00pm. As of Friday, March 20, the first available time is 3:30pm. Only 6 members will be allowed to pick up their orders during any given time slot.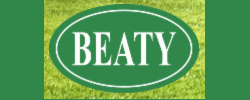 To reserve your time, email John Wendler with your first and second time preferences. If you already signed up for a time slot on March 30, you will keep that time unless you let John Wender know.
There will be 3 tables set up – one for rose orders, one for Beaty and Holy Cow orders, and one for payment. Cash or check only! The products will be at 3 stations in the parking lot to be picked up after they are paid for.
Cash or check only – no credit cards will be accepted.
No program will be held in April.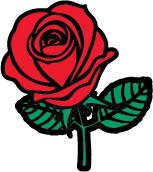 ---
May 3 – Cindy Shapton, The Cracked Pot Gardener, "Herbs and Roses"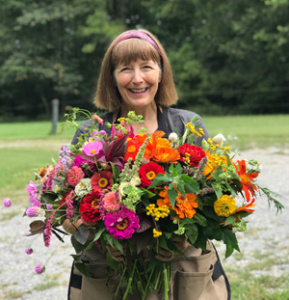 Cindy Shapton will be the May speaker for the Nashville Rose Society Monthly meeting. The meeting will be held at 2:00pm in the Frist Lecture Hall at Belmont University. Cindy's topic is "Herbs and Roses".
Herbs and Roses is not a famous rock band, although Roses are rock stars in the garden. And since roses are actually herbs with medicinal, aromatic and culinary properties…it only makes scents to put them together.
Like any neighbor, some get along better than others so it's a good idea to have an understanding of combinations of plants that play well together, this is often referred to as companion gardening.
Explore the possibilities with Cindy as she talks about some of her favorite herbs and why interspersing these easy to grow plants in your garden may benefit you and your roses.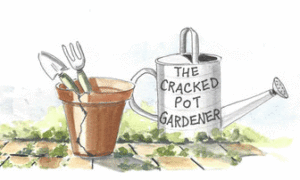 Cindy is a writer, speaker, herbalist, floral designer, and farmer. When she is not speaking and writing, she works growing herbs and flowers on her farm, Fernvale Herb and Flower Farm, near Franklin, TN. Cindy sells herbs and cut flowers by appointment and arranges flowers for weddings and events. She also teaches classes on growing food, herbs, arranging flowers, making remedies and foraging for native food and medicine on her farm.
Known as The Cracked Pot Gardener – the title of a column Cindy wrote for the Williamson Herald – Cindy writes articles for many magazines and is a regular contributor for State-by-State Gardening.
Cindy is the author of "The Cracked Pot Herb Book" – Simple Ways to Incorporate Herbs into Everyday Life, available on her website cindyshapton.com.
Like her FB Page, and follow her on Instagram as 'The Cracked Pot Gardener' for all the latest dirt.
For a list of past meetings and events, click here.
---