Monthly meetings, unless otherwise noted, are held at Cheekwood Botanic Hall in the Visitor Services Building on the first Sunday of the month, usually from 2:00 – 4:00pm. The meetings are free to guests, as is admission to Cheekwood for meetings. Simply tell the gate attendant that you are there for the Nashville Rose Society meeting. Cheekwood Botanical Gardens are located at 1200 Forrest Park Dr, Nashville, TN 37205. Click here for a map.
---
May 19 – Ron Daniels Open Rose Garden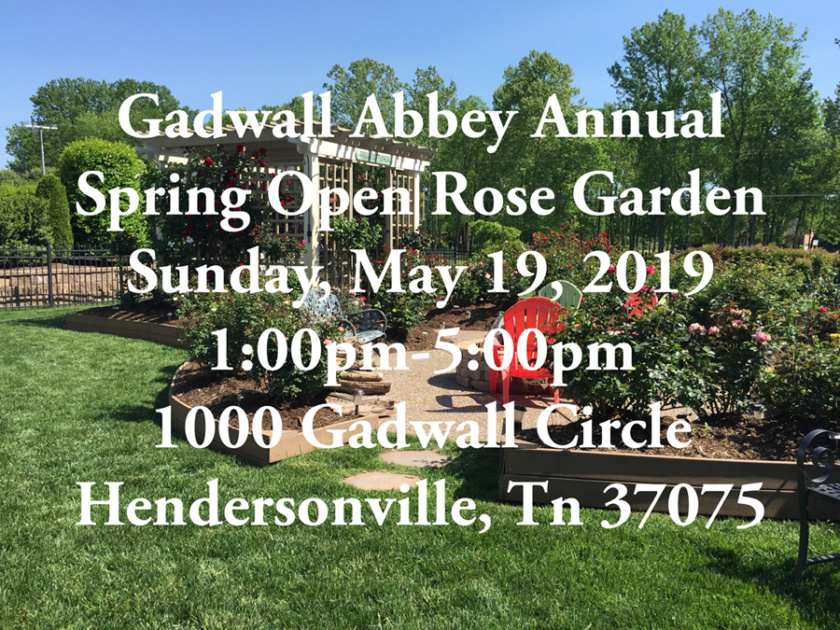 Ron Daniels, co-president of the Nashville Rose Society, will open his garden from 1:00 – 5:00PM, on Sunday, May 19, 2019, at 1000 Gadwall Circle, Hendersonville, TN 37075.
Ron has over 170 roses of all types and many companion plants in his Gadwall Abbey Garden. Ron's garden produces many Rose Show winners, including King of the Show at the 2018 Wilson County Fair. Ron's garden has been featured on Talk of the Town.
If you have not seen Ron's garden, put this on your calendar!
---
June 2 – NRS Spring Grand Prix Rose Show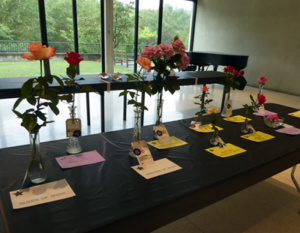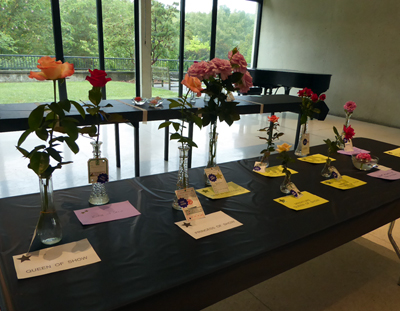 Once again, NRS members Martha and Keith Garman are hosting the 2019 Spring Grand Prix Rose Show. The Grand Prix is a rose show that is held at a regular NRS meeting and its purpose is to give members a chance to learn about and practice exhibiting roses.
The 2019 Spring Grand Prix Rose Show will be held during our regularly scheduled monthly meeting on Sunday, June 2, 2019, in the Potter Room at Cheekwood. A grooming room will be set up at 1:00pm; all entries must be submitted by 2:00pm to allow time for judging and tabulating results.
(more…)
For a list of past meetings and events, click here.
---