Monthly meetings, unless otherwise noted, are held at Cheekwood Botanic Hall in the Visitor Services Building on the first Sunday of the month, usually from 2:00 – 4:00pm. The meetings are free to guests, as is admission to Cheekwood for meetings. Simply tell the gate attendant that you are there for the Nashville Rose Society meeting. Cheekwood Estate and Gardens are located at 1200 Forrest Park Dr, Nashville, TN 37205. Click here for a map.
---
February 2, 1:00pm – Danielle Hahn, Owner of Rose Story Farm in Carpinteria, CA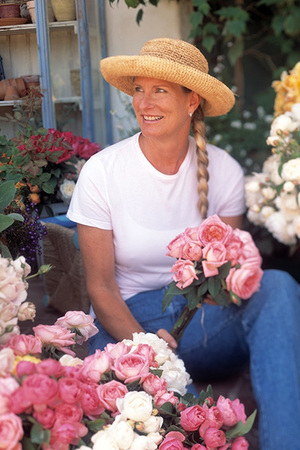 Note new time!! The February 2, 2020, meeting of the Nashville Rose Society will be held in Massey Hall at Cheekwood at 1:00. Danielle Hahn, founder and owner of Rose Story Farm in Carpinteria, CA, will be our speaker.
Danielle will discuss the evolution of Rose Story Farm from its beginning in 1998 with 1000 rose bushes to the premier boutique rose garden grower in the U.S. with 30,000 rose bushes of over 300 varieties. She will also offer tips on rose garden design as well as how to create beautiful floral arrangements with roses.
Rose Story Farm® began in 1998, when Danielle Hahn and her husband Bill decided to try growing 1000 rose bushes on a half acre of their lemon and avocado farm.
Danielle has been featured in Better Homes & Gardens, Oprah Magazine, Martha Stewart Living, Sunset, Veranda, the Wall Street Journal and other publications as well. She has had articles published in the Annual Review of the American Rose magazine. In 2014, Danielle was honored with the Great Rosarian of the World award, joining an elite group of recipients including David Austin (UK), Peter Beales (UK), Wilhelm Kordes (Germany) and Alain Meilland (France). This award honors men and women who have made significant contributions to the cultivation and appreciation of roses.
For more information on Rose Story Farm, visit their website.
Click here for the press release announcing this event.
---
March 1, 1:00pm – Jason Powell, "Petals From the Past" Nursery and Cheekwood Greenhouse Tour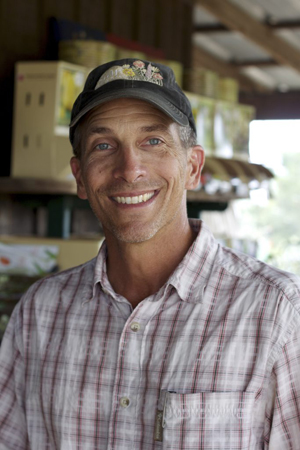 Note!! The March meeting of the Nashville Rose Society will begin at 1:00 pm with a tour of the Cheekwood greenhouses. Many of the flowers that you see in the Cheekwood gardens are grown in their own greenhouses. This is a special opportunity to see the greenhouses on a tour lead by Peter Grimaldi, Vice President of Gardens & Facilities. Members are to meet in front of the visitor center and can walk or ride the shuttle to the greenhouses.
At 2:00 pm, Jason Powell owner, "Petals From the Past" Nursery, in Jamison, Alabama, will discuss great varieties of antique roses for the garden, how to incorporate them into the landscape, and care and maintenance techniques for success.
"Petals from the Past" specializes in antique roses, heirloom shrubs and hard to find perennial flowers and herbs. They also offer guided tours of their lovely gardens. The nursery is managed by Jason and Shelley Powell, horticulturalists, whose skills complement each other. Jason has a master's degree in horticulture from Texas A&M University and Shelley has a BS in Horticulture from Texas A&M. Since starting Petals from the Past in 1994, they have applied contemporary techniques in growing the finest old-garden plants along with new varieties.
For more information on Jason's nursery, visit petalsfromthepast.com.
---
For a list of past meetings and events, click here.
---