Monthly meetings, unless otherwise noted, are held at Cheekwood Botanic Hall in the Visitor Services Building on the first Sunday of the month, usually from 2:00 – 4:00pm. The meetings are free to guests, as is admission to Cheekwood for meetings. Simply tell the gate attendant that you are there for the Nashville Rose Society meeting. Cheekwood Botanical Gardens are located at 1200 Forrest Park Dr, Nashville, TN 37205. Click here for a map.
December 3 – NRS Christmas Party, 6:00pm – 8:00pm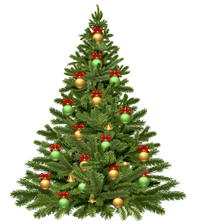 The Nashville Rose Society Annual Christmas Party will be held in the Frist Lecture Hall at Belmont University, 1515 Wedgewood Ave, Nashville, TN 37212, just off Wedgewood Avenue. The Frist Lecture Hall is on the fourth floor in the Inman Center, which is Building #6 on the Belmont campus map.
The Society will provide ham and turkey. Members are asked to bring a covered dish. We will be playing a Santa game! Everyone should bring a gardening related gift (less than $20) to exchange.
---
November

2018

Sun
Mon
Tue
Wed
Thu
Fri
Sat

4

NRS Monthly Meeting - David Cook from the Davidson County UT Extension Service

•

26

Cheekwood garden work day

•
---
For a list of past meetings and events, click here.