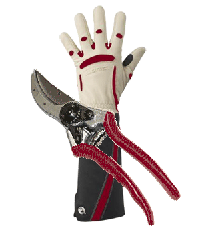 Sharpen your pruners and grab your gloves for the Spring Pruning Workshops. These workshops are the perfect opportunity for new members to learn how to prune roses from experienced rosarians. They are held rain or shine and everyone is welcome so tell your friends, no need to be a member for these. Also these are hands-on so you should bring gloves and pruners.
A workshop to prune and fertilize the Cheekwood Rose Study Garden will be held on Monday, April 13, at 10:00am. No more than 10 people will be able to participate, so anyone who wants to volunteer to attend will need to sign up with Bob Bowen. He will need to provide the names of the volunteers to Cheekwood and members must check in at the gate. Attendees should bring pruners, gloves, rakes.
CANCELED – A workshop will also be held on Saturday, April 4, 2020, at Lynda and Gordon McClellan's garden near Opryland from 10-12 PM. The garden is located at 2615 Davidwood Court, Nashville 37214.
For more information, call Marty Reich at 615-833-0791 or 615-319-9487. Learn more about pruning roses here.
---