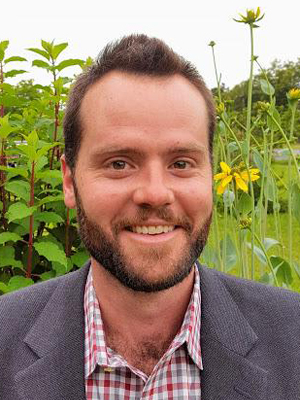 The June meeting of the Nashville Rose Society will feature Peter Grimaldi presenting "A Horticultural Vision for Cheekwood" plus "Principles of Landscape Design at Cheekwood".
Peter joined Cheekwood in July 2017 after five years of service as the director of horticulture and facilities at Daniel Stowe Botanical Garden in North Carolina. At Daniel Stowe, Peter focused on establishing a greater emphasis on horticultural best practices and elevating the design and execution of seasonal displays and exhibitions.
Peter's early tenure at Cheekwood has focused on organizing the Gardens Department to maximize the potential of an excellent team and working to implement Phase I of the Master Plan via renovations at the Frist Learning Center and planning for the children's garden and sculpture trail.
Peter has a Bachelor of Plant Science from Cornell University with a concentration in ornamental horticulture and floriculture.
The 2019 Spring Grand Prix will also be held during the June meeting. Click here for more information.
---