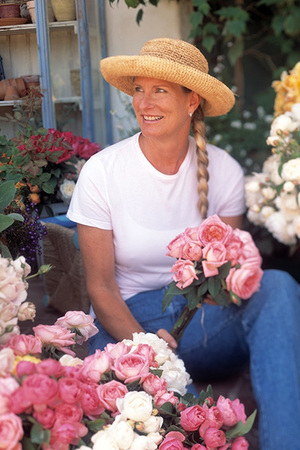 The February 2, 2020, meeting of the Nashville Rose Society will be held in the Potter Room at Cheekwood at 2:00. Danielle Hahn, founder and owner of Rose Story Farm in Carpinteria, CA, will be our speaker.
Rose Story Farm® began in 1998, when Danielle Hahn and her husband Bill decided to try growing 1000 rose bushes on a half acre of their lemon and avocado farm.
"We imagined an old-fashioned rose farm, with the radiant hues of European and pre-1950 American varieties in bloom across our 15 acre Carpinteria Valley farm. Our mission has been, from the very first day, to produce beautiful, fragrant, romantic roses in exquisite shapes and colors. We are dedicated to producing the highest quality roses in our gardens, and Rose Story Farm now grows 25,000 rose bushes, with over 120 varieties."
For more information on Rose Story Farm, visit their website.
---