Join us at our Monthly Meetings and Events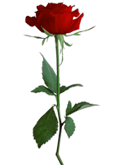 The Nashville Rose Society serves all of Middle Tennessee by sharing knowledge and information about our national flower, the rose. Through a monthly newsletter and meetings that feature regional and nationally recognized speakers, we bring you advice and instruction geared to growing roses in the specific soil and climatic conditions of this area. For all scheduled Meetings & Events, click here.
---
Transplanting and Moving Rose Bushes
by Ron Daniels, ARS Master Consulting Rosarian and Master Gardener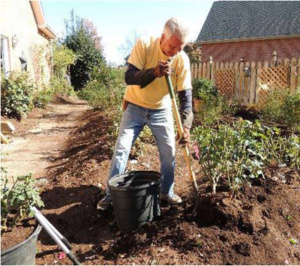 Now is the time to plan if you have any rose bushes that need to be moved or transplanted.
Roses are very resilient and will do well in the upcoming Spring. I have moved over 100 rose bushes with great success.
Read more about the steps to take to transplant or move a rose bush here.
---
Nashville Rose Society 2020 Virtual Rose Show Results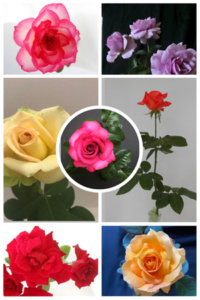 Since we are unable to hold an actual rose show this year, members of the Nashville Rose Society were encouraged to have some fun and take photos of their roses to enter in our first virtual rose show. This is not an ARS sanctioned rose show. NRS virtual certificates will be awarded.
The entries for the Nashville Rose Society Virtual Rose Show have been judged. See the result of the 115 entries in 11 classes. Click here to take a stroll through our virtual hall of roses and enjoy the beauty of America's favorite flower grown and submitted by members of the Nashville Rose Society.
"On behalf of the entire NRS membership, Ron Daniels, Co-President of the Nashville Rose Society, and I would like to thank Mary Hext, Marty Reich and Diane Coleman for all the excellent work they did to organize and then execute our first virtual rose Show. The end result was an unqualified success! But, the person at the center of it all – determining how the show would work, identifying the judges, organizing all the entries, educating us on how to take good rose photos, etc – was Mary Hext. Mary spent countless hours making sure that every aspect of our Show was well thought out and easy for our members to enter. So, please join Ron and me in giving Mary a big THANK YOU for all of her hard work." — John Wendler, Co-President of the Nashville Rose Society.
---
Upcoming Meeting and Events


The October and November monthly meetings will be virtual meetings using the GoToMeeting app.
---
December 6 – A Virtual Christmas Party, "Christmas Roses: Legends and Traditions" by Mary Hext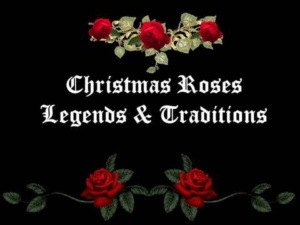 The last meeting of 2020 will be held on December 6 at 2:00pm. The meeting will be virtual using GoToMeeting.
It would be fun if everyone would "Dress Up for the Holidays" and come to the meeting in a holiday outfit. It could be an ugly Christmas sweater, a Santa Claus look-a-like outfit, rain deer antlers, or an elf costume – whatever you have that has a holiday/Christmas theme.
For our program, Mary Hext will present "Christmas Roses: Legends and Traditions". She will show various roses that have ties to Christmas and tell the Christmas tradition that each rose was named for.
Afterwards, awards will be presented to two outstanding members.
Nancy Jones will close the meeting with a Christmas message.
For more information on how to log into GoToMeeting, please see Marty Reich's email to NRS members. If you would like to attend as a guest, please submit your request on the Ask a Consulting Rosarian form on the website.
---