Join us at our Monthly Meetings and Events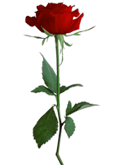 The Nashville Rose Society serves all of Middle Tennessee by sharing knowledge and information about our national flower, the rose. Through a monthly newsletter and meetings that feature regional and nationally recognized speakers, we bring you advice and instruction geared to growing roses in the specific soil and climatic conditions of this area. For all scheduled Meetings & Events, click here.
---
March Rose Growing Notes
by Marty Reich, Master Rosarian, Editor of the Rose Leaf

Pruning is on all rosarian minds right now. Should I or shouldn't I, that is the question? These mild winters are confusing to both roses and rosarians. We used to say prune when the forsythia blooms, but there are newer varieties of forsythia which bloom perhaps too early . In the last Rose Leaf I talked about pruning Austins and climbers in February. I just pruned some shrubs as well. Last year I pruned my HTs and Fls March 16-18, did some touch-up pruning April 28 and the garden was in full bloom (climbers and all) May 14. That is a general plan for me again this year.
---
Upcoming Meeting and Events

Monthly meetings, unless otherwise noted, are held at Cheekwood Botanic Hall in the Visitor Services Building on the first Sunday of the month, usually from 2:00 – 4:00pm.
For all currently scheduled Meetings & Events visit the Meeting & Events page.
Like Us on Facebook