Join us at our Monthly Meetings and Events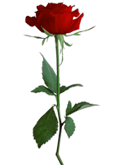 The Nashville Rose Society serves all of Middle Tennessee by sharing knowledge and information about our national flower, the rose. Through a monthly newsletter and meetings that feature regional and nationally recognized speakers, we bring you advice and instruction geared to growing roses in the specific soil and climatic conditions of this area. For all scheduled Meetings & Events, click here.
---
Pruning Your Hybrid Tea Rose Bushes – video
by Ron Daniels, Master Consulting Rosarian and 2021 Co-President of the Nashville Rose Society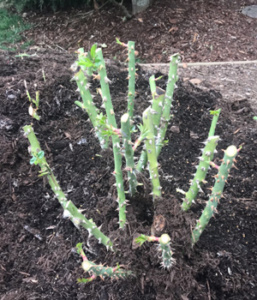 Ron Daniels shares his methods for pruning hybrid tea roses in the spring and fertilizing after pruning.
As Ron says, "There is no such thing as bad pruning, unless it is no pruning at all."
---
Rose Diseases Photo Chart
by Dr. Mark Windham and Dr. Alan Windham
Need a quick, handy chart help to help identify what disease is attacking your rose bushes? The first step to addressing a problem in the garden is to accurately identify what that problem is!
Dr. Mark Windham, professor in the Agriculture Department at University of Tennessee – Knoxville and Distinguished Chair of Ornamental Pathology, and Dr. Alan Windham, Professor of Plant Pathology with University of Tennessee and Extension Specialist, have created a full-page color chart to help you identify rose diseases.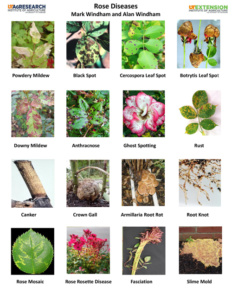 ---
Upcoming Meeting and Events
---
March 27, 10:00am-12:00 – Hands-on Pruning Workshop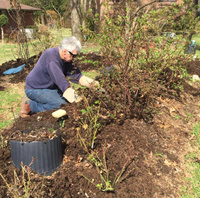 It is time to start planning to prune the roses for their new spring growth.
The Nashville Rose Society Consulting Rosarians are offering a hands-on pruning workshop on Saturday, March 27 at Lynda and Gordon McClellan's garden near Opryland from 10-12 PM. New members will have a chance to have hands-on experience with trimming roses by learning from experienced rosarians. Bring your gloves and your pruners.
The garden is located at 2615 Davidwood Court, Nashville 37214. For more information, call Marty Reich at 615-833-0791 or 615-319-9487. Learn more about pruning roses here.


---