Join us at our Monthly Meetings and Events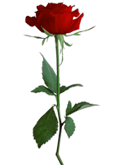 The Nashville Rose Society serves all of Middle Tennessee by sharing knowledge and information about our national flower, the rose. Through a monthly newsletter and meetings that feature regional and nationally recognized speakers, we bring you advice and instruction geared to growing roses in the specific soil and climatic conditions of this area. For all scheduled Meetings & Events, click here.
---
NRS Spring Grand Prix Rose Show will be held on June 2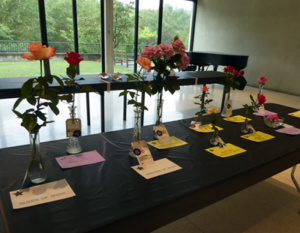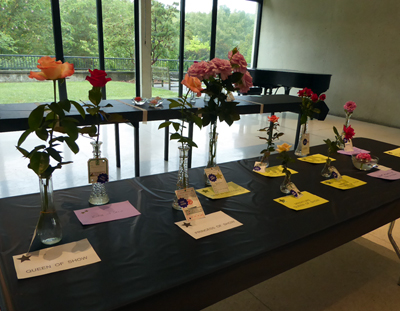 Once again, NRS members Martha and Keith Garman are hosting the 2019 Spring Grand Prix Rose Show. The Grand Prix is a rose show that is held at a regular NRS meeting and its purpose is to give members a chance to learn about and practice exhibiting roses.
The 2019 Spring Grand Prix Rose Show will be held during our regularly scheduled monthly meeting on Sunday, June 2, 2019, in the Potter Room at Cheekwood. A grooming room will be set up at 1:00pm; all entries must be submitted by 2:00pm to allow time for judging and tabulating results.
This is the perfect opportunity to learn about exhibiting roses. Just read the schedule and instructions closely to see what the categories are, cut some roses (be sure you know their names), and bring them to the meeting. We will help you fill out tags and enter them in the proper places. Be brave and enter, it's fun!!
Click here for the show schedule and instructions.
---
Upcoming Meeting and Events

Monthly meetings, unless otherwise noted, are held at Cheekwood Botanic Hall in the Visitor Services Building on the first Sunday of the month, usually from 2:00 – 4:00pm.
For all currently scheduled Meetings & Events visit the Meeting & Events page.
May 19 – Ron Daniels Open Rose Garden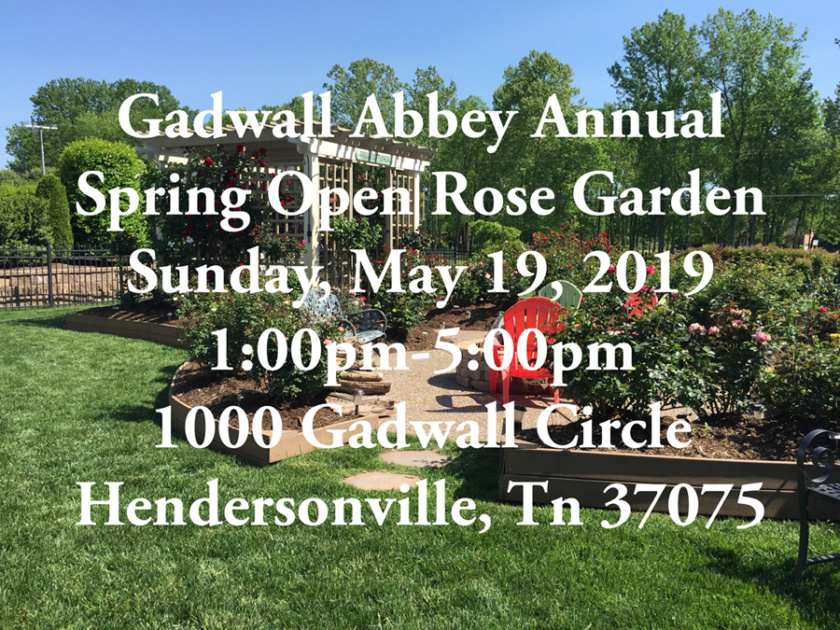 Ron Daniels, co-president of the Nashville Rose Society, will open his garden from 1:00 – 5:00PM, on Sunday, May 19, 2019, at 1000 Gadwall Circle, Hendersonville, TN 37075.
Ron has over 170 roses of all types and many companion plants in his Gadwall Abbey Garden. Ron's garden produces many Rose Show winners, including King of the Show at the 2018 Wilson County Fair. Ron's garden has been featured on Talk of the Town.
If you have not seen Ron's garden, put this on your calendar!
---