Join us at our Monthly Meetings and Events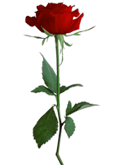 The Nashville Rose Society serves all of Middle Tennessee by sharing knowledge and information about our national flower, the rose. Through a monthly newsletter and meetings that feature regional and nationally recognized speakers, we bring you advice and instruction geared to growing roses in the specific soil and climatic conditions of this area. For all scheduled Meetings & Events, click here.
---
And now for our next garden pest – Spider Mites
by Marty Reich, Master Rosarian
Excerpted from the July 2018 Rose Leaf
I assume everyone is still battling Japanese beetles and now we are seeing spider mites.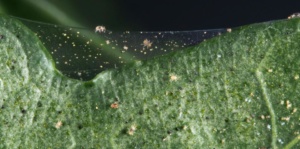 Spider mites can quickly get a foothold in a dry garden so this is the one time it is recommended to spray the foliage. After the sun is low enough that water droplets cannot burn the foliage, I spray the bushes with water and wet the mulch underneath them as well as actually running the watering system. You can also use a water wand which is effective at getting water underneath the leaves where the mites do their dirty work.
Click here for the article.
---
Upcoming Meeting and Events
Monthly meetings, unless otherwise noted, are held at Cheekwood Botanic Hall in the Visitor Services Building on the first Sunday of the month, usually from 2:00 – 4:00pm. For all scheduled Meetings & Events, and a calendar of all events, click
here
.
August 5 – Mona Hitch, Tower Gardening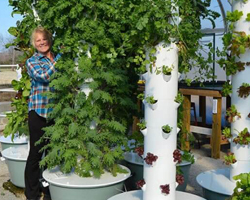 Mona Hitch is a Master Gardener, a Certified Health Coach and co-owner, with husband Dan, of Tennessee Urban Farm in Springfield, TN. Mona will discuss how the Farm uses Tower Gardens®, an eco-friendly vertical aeroponic growing system that produces fresh vegetables year-round using less than 10% of the water and space of traditional gardens.
September 9 – NRS Grand Prix Rose Show
Note new date and place!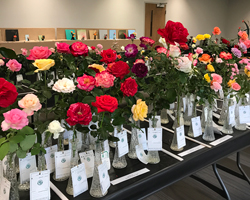 The Nashville Rose Society Grand Prix will be held in Botanic Hall in the Visitor Center at Cheekwood. The Grand Prix is an in-house rose show and a perfect opportunity for new members to learn how to exhibit roses. Start now to get your roses ready to produce award-winning blooms by September. Keep up your maintenance schedule – water, feed and spray! Bring your roses to the meeting!
---
Like Us on Facebook