Join us at our Monthly Meetings and Events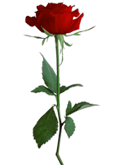 The Nashville Rose Society serves all of Middle Tennessee by sharing knowledge and information about our national flower, the rose. Through a monthly newsletter and meetings that feature regional and nationally recognized speakers, we bring you advice and instruction geared to growing roses in the specific soil and climatic conditions of this area. For all scheduled Meetings & Events, click here.
---
2019 Nashville Rose Society Executive Committee Announced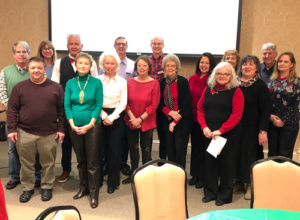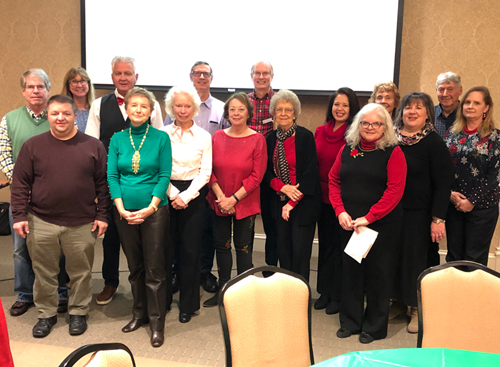 The 2019 Executive Committee of the Nashville Rose Society was announced by Ron Daniels, NRS President, at the December 3, 2018, meeting and Christmas dinner.
Click here to see the members of the Executive Committee.

---
2018 Nashville Rose Society Awards
The Nashville Rose Society presented 2018 awards to members for outstanding service at the Christmas dinner held on December 3 at Belmont University.
See the award recipients here.

---
Upcoming Meeting and Events
Monthly meetings, unless otherwise noted, are held at Cheekwood Botanic Hall in the Visitor Services Building on the first Sunday of the month, usually from 2:00 – 4:00pm. For all scheduled Meetings & Events, and a calendar of all events, click
here
.
Like Us on Facebook