Join us at our Monthly Meetings and Events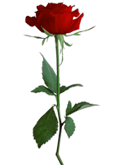 The Nashville Rose Society serves all of Middle Tennessee by sharing knowledge and information about our national flower, the rose. Through a monthly newsletter and meetings that feature regional and nationally recognized speakers, we bring you advice and instruction geared to growing roses in the specific soil and climatic conditions of this area. For all scheduled Meetings & Events, click here.
---
Tenarky Winter Workshop – February 18-20
by Lori Emery, Tenarky District Director and NRS Member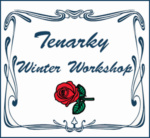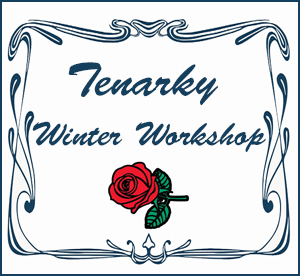 Be sure to register for the Tenarky Winter Workshop that will be held at Belmont University, 1515 Wedgewood Ave, Nashville, TN 37212, February 18-20, 2022. Check-in will begin on February 18th from 4:00-6:00 p.m. in the Ayers Academic Center, Rooms C & D, where we have our monthly meetings.
PLEASE make plans to attend the Winter Workshop, the dinner and banquet this year. We have some great speakers lined up for the workshop! The food is going to be fabulous!
We have not had a Winter Workshop since 2018, so let's all plan to attend this year!
Click here for more information.
---
Teresa Byington "Cottage Gardening" Presentation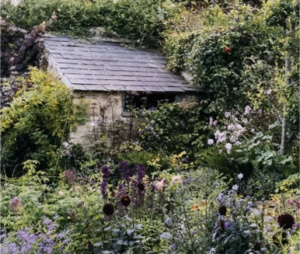 Teresa Byington took us on a tour of her garden, Bloom Thyme Cottage Garden at the November 7, 2021, monthly meeting of the Nashville Rose Society. The Bloom Thyme Cottage Garden, which Teresa has tended for 30+ years, is a large cottage garden that weaves together her love of roses – from the oldest to the most modern shrubs and their garden companions. Roses alongside annuals, herbs, shrubs, trees, perennials and a few veggies fill this garden.
Teresa was kind enough to let us record her GoToMeeting presentation that is filled with cottage garden history, gardening advice and plant recommendations. You can revisit Teresa's presentation by clicking here.
---
Upcoming Meeting and Events

For all currently scheduled Meetings & Events visit the Meeting & Events page.
We are excited to announce that beginning in June, 2021, the monthly meetings of the Nashville Rose Society will be held in-person either at Cheekwood Estates and Gardens or on the Belmont University campus. See meeting announcements for details.
---
2022 Calendar of Events – Save the Dates!


The Nashville Rose Society Programming Committee and the Executive Committee members are working hard to plan the Calendar of Events for 2022. The schedule is subject to change, but you should pencil in these events so that you will not miss any of the informative meetings and workshops to help you grow and show beautiful roses in the new year.
Monthly meetings will normally be held from 2-4:00pm on the first Sunday of the month at Belmont in Ayers C & D (at least through June 2022). The plan is to return to Cheekwood once the renovations of Botanic Hall are completed.
2022 Calendar of Events (as of January 1, 2022)
January – There is no meeting scheduled in January – perfect time to start building your wish list for Vendor Day
February 6 – Meeting at Belmont, Matt Douglas, Owner of High Country Roses
February 18-20 – Tenarky Winter Workshop and CR school at Belmont
March 3-6 – Nashville Lawn and Garden Show at the Fairgrounds
March 6 – Meeting at Belmont, Andrew Barocco, Antique Rose Emporium
Last week of March or first week of April – Vendor Day at S&W Greenhouse, date TBD
April 3 – Meeting at Belmont, Joanna Deck, "Spray and Fertilizer Program for Championship Roses"
May 1 – NRS Grand Prix Rose Show at Belmont, Speakers Ralph & Jean Stream, "Exhibiting Roses/Winning Arrangements"
June 5 – Meeting at Belmont, Master Gardener of Davidson County, "Native Bee Farming"
July 10 – Note: second Sunday of July due to July 4th holiday, Susan Lyell Young, Owner of Restoration Rose Farm
August 7 – Linda Jansing, "How Judges Judge Show Roses"
September 11 – Note: second Sunday of September due to Labor Day holiday, NRS Grand Prix Rose Show
October 2 – Program TBD
November 6 – Gerry Mahoney, "Josephine's Gardens at MalMaison"
December 4 – NRS Christmas Party
---