Join us at our Monthly Meetings and Events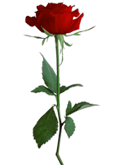 The Nashville Rose Society serves all of Middle Tennessee by sharing knowledge and information about our national flower, the rose. Through a monthly newsletter and meetings that feature regional and nationally recognized speakers, we bring you advice and instruction geared to growing roses in the specific soil and climatic conditions of this area. For all scheduled Meetings & Events, click here.
---
Nashville Rose Society 2020 Virtual Rose Show Results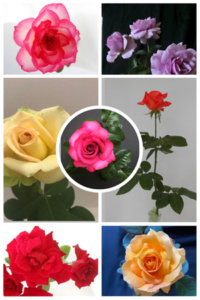 Since we are unable to hold an actual rose show this year, members of the Nashville Rose Society were encouraged to have some fun and take photos of their roses to enter in our first virtual rose show. This is not an ARS sanctioned rose show. NRS virtual certificates will be awarded.
The entries for the Nashville Rose Society Virtual Rose Show have been judged. See the result of the 115 entries in 11 classes. Click here to take a stroll through our virtual hall of roses and enjoy the beauty of America's favorite flower grown and submitted by members of the Nashville Rose Society.
"On behalf of the entire NRS membership, Ron Daniels, Co-President of the Nashville Rose Society, and I would like to thank Mary Hext, Marty Reich and Diane Coleman for all the excellent work they did to organize and then execute our first virtual rose Show. The end result was an unqualified success! But, the person at the center of it all – determining how the show would work, identifying the judges, organizing all the entries, educating us on how to take good rose photos, etc – was Mary Hext. Mary spent countless hours making sure that every aspect of our Show was well thought out and easy for our members to enter. So, please join Ron and me in giving Mary a big THANK YOU for all of her hard work." — John Wendler, Co-President of the Nashville Rose Society.
---
Fall Gardening with Flowers and Vegetables by Joan Clayton-Davis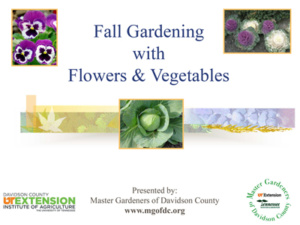 Fall is here and with it some new opportunities for colors in our gardens. On Sunday, October 4, 2020, Davidson County Master Gardener Joan Clayton-Davis shared some ideas on flowers and vegetables that will add spectacular color. Her suggestions include chrysanthums, pansies, asters golden rod, and ornamental cabbage and kale, all of which are fine companion plants for roses.
See Joan's full presentation here.
---
American Rose Society's 2021 National Convention and Rose Show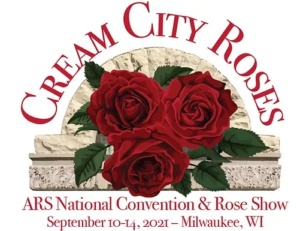 Save the Date! Set aside September 10 – 14, 2021, to attend the American Rose Society's National Convention and Rose Show in Milwaukee, Wisconsin.
Plan on arriving Friday to enjoy speakers and wonderful Milwaukee hospitality in a city identified in the 2018 Vogue as the "Midwest's Coolest City." They will have cold room storage for your roses as the Rose Show, featuring special Challenge classes, is on Saturday! Garden Tours will will on Sunday & Monday. All of the convention speakers are ARS Klima award winners.
Read more about the Convention and Rose Show here.
---
Upcoming Meeting and Events


The October and November monthly meetings will be virtual meetings using the GoToMeeting app.
---
Nov 1 Virtual Meeting – Sarah Edmonds, "The Hermitage Garden; Exploring the First 200 Years"

Sarah Edmonds, Historic Garden Manager for the Andrew Jackson's Hermitage, is our guest speaker for the November meeting of the Nashville Rose Society. The virtual meeting will be held at on November 1, 2020, at 2:00pm using the GoToMeeting app.
Since the construction of the first Hermitage mansion in 1819, the site of Rachel Jackson's garden has seen several revisions and redesigns, most associated with work on the house itself. The gardens fortune's also rose and fell based on enslaved peoples labor, budgets, staffing, site priorities, natural disasters, visitor-ship, and shifts due to the public interest in Andrew Jackson, tourism, world wars, and right up to today' global public health concerns.
As the design of the Hermitage changed architecturally, the design of both the yard and garden near the house evolved from a protected area surrounding the house into more specialized, subdivided areas. The early garden was undoubtedly created in part because of Rachel's fondness of flowers, including what we now call Old Garden Roses (defined by the ARS as types of roses that existed prior to 1867). One visitor will remark that he had never met anyone more enthusiastically fond of flowers than Rachel Jackson. Rachael would often give nosegays of flowers to guest as a token of her hospitality.
Here we are 200 years later, let's explore how the garden has grown!
Since everyone is staying indoors, we want to show off some of the outdoors in today's Virtual Visit through the Garden! Enjoy this walk through video showing off the beautiful flowers and incredible work from our garden staff!

Posted by Andrew Jackson's Hermitage on Thursday, April 9, 2020
For more information on the Hermitage, visit thehermitage.com, like their FB Page, and follow on Instagram.
More information on how to log into GoToMeeting, please see Marty Reich's email to NRS members. If you would like to attend as a guest, please submit your request on the Ask a Consulting Rosarian form on the website.
---