Join us at our Monthly Meetings and Events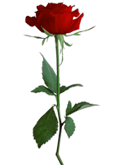 The Nashville Rose Society serves all of Middle Tennessee by sharing knowledge and information about our national flower, the rose. Through a monthly newsletter and meetings that feature regional and nationally recognized speakers, we bring you advice and instruction geared to growing roses in the specific soil and climatic conditions of this area. For all scheduled Meetings & Events, click here.
---
June Rose Growing Notes
by Marty Reich, Master Rosarian, Editor of the Rose Leaf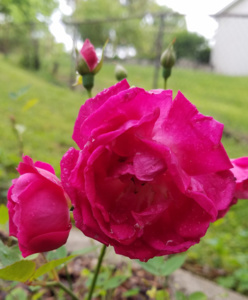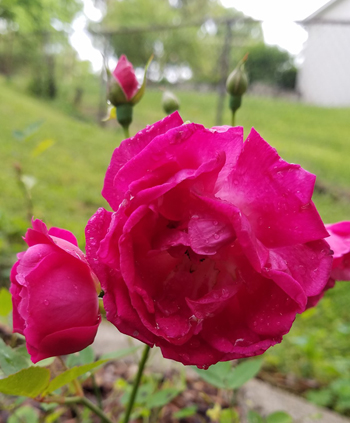 By now you have done spring feeding and have enjoyed the first bloom cycle. Be sure to dead-head everything, meaning to cut off the spent blooms, to make the bushes look better and to encourage them to re-bloom. You should go down to a strong part of the cane where there are 5 leaflets from an outward facing node and cut 1/4″ above it. Sometimes a node has a dark spot on it signaling that new growth will not come from there so you may need to go up or down to avoid it.
By looking at the bush before you cut, you can shape its future growth by cutting at a node facing the way you want the bush to grow. I usually cut back the laterals on the big canes of my climbers to 2 or 3 nodes similar to the Feb. pruning.
---
Upcoming Meeting and Events

Monthly meetings, unless otherwise noted, are held at Cheekwood Botanic Hall in the Visitor Services Building on the first Sunday of the month, usually from 2:00 – 4:00pm.
For all currently scheduled Meetings & Events visit the Meeting & Events page.
August 4 – Karen Snyder, "Hybridizing Daylilies"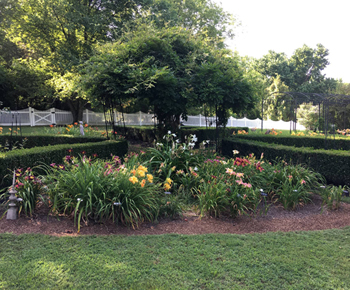 Karen Snyder will speak at the August meeting of the Nashville Rose Society at 2:00pm in Potter Hall at Cheekwood. Karen will share her experience of becoming a "pollen dabber", as hybridizing is fondly called, of daylilies.
The modern daylily has developed to heights no one could have foreseen 40 or 50 years ago with pleating, doubling, cresting, bearding, and carving on the petals. The color palette of the modern daylily is equally exciting with color combinations or kaleidoscope patterns that have produced a mania similar to that of tulips in the mid-1600's. The possibility of creating something striking that other gardeners would crave struck Karen's creative gene with a vengeance, and thus began her hybridizing career.
Karen's hybridizing program is not as methodical as the mass producers who line out 15,000 seedlings every spring, but there is a method to her madness! Her daylily "babies" are tucked into special beds where they are observed for three years before registering, if they make it that far. There are over 70,000 registered daylilies now. Karen registered her first two in 2018 and plans to register 12 more next year.
Bring your rose questions and your daylily questions to this informative meeting of the NRS!
---
August 15 – 2019 Wilson County Fair Rose Show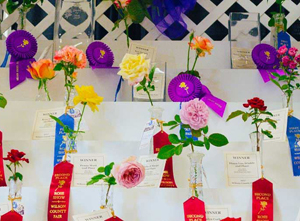 If you have never been to the Wilson County Fair, this is your chance! Thrilling rides, food, concerts, tractor pulls, demolition derbies, pageants, livestock shows, Fiddlers Grove Historic Village and much more. Lots of exhibits such as fine arts, photography, stained glass, quilts, and the list goes on. There are farm and exotic animal exhibits and educational shows, poultry and rabbit shows, antique car show, school exhibits, commercial exhibits, kids night activities, parades, Pick Tennessee exhibit, and entertainment on 8 different stages- AND an opportunity for Nashville Rose Society members to show off their roses in the Wilson County Fair Rose Show.
All horticulture and arrangements entries must be entered Thursday August 15, between 2:30 and 6:45 PM at the Wilson County Fairgrounds at the James E. Ward Agriculture Center, Lebanon, TN. The Fair is being held August 16 – 24, 2019.
Click here for the 2019 Rose Show Schedule.
---