Join us at our Monthly Meetings and Events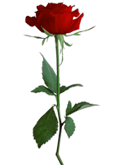 The Nashville Rose Society serves all of Middle Tennessee by sharing knowledge and information about our national flower, the rose. Through a monthly newsletter and meetings that feature regional and nationally recognized speakers, we bring you advice and instruction geared to growing roses in the specific soil and climatic conditions of this area. For all scheduled Meetings & Events, click here.
---
2019 NRS Rose Show Results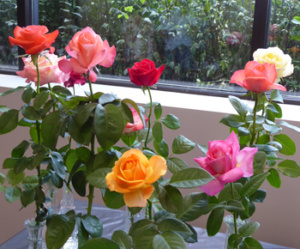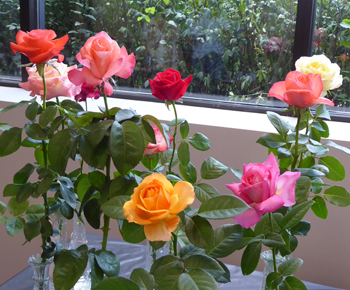 The Nashville Rose Society 2019 Rose Show was held on Saturday, September 28, and Sunday, September 29, at the Belmont University Gabhart Student Center, 2002 Belmont Blvd., Nashville, Tennessee.
The show was one of the most successful Annual Rose Shows in recent memory and, according to some members who have exhibited at NRS Rose Shows for 20+ years, perhaps ever! We had 35 exhibitors in total, including a few new exhibitors from as far away as Montgomery, AL.
Traffic at the Show was incredible – between the two days, we had over 300 people visit our Show. No one can remember an NRS Rose Show where attendance was that high. The venue at Belmont was ideal and the support we received from the Belmont staff was simply terrific.
Click here for the rest of the story and to see the complete results.
---
Upcoming Meeting and Events

Monthly meetings, unless otherwise noted, are held at Cheekwood Botanic Hall in the Visitor Services Building on the first Sunday of the month, usually from 2:00 – 4:00pm.
For all currently scheduled Meetings & Events visit the Meeting & Events page.
October 19 – Workshop at Cheekwood, "Pick Your Own Bouquet", 10AM-12PM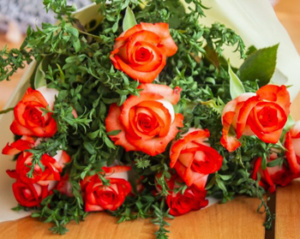 As the weather cools, what does a rose garden need to thrive? Led by members of the Nashville Rose Society, this workshop will cover fall activities like fertilizing, spraying, watering, deadheading, and winterizing roses. Participants will leave with their own bouquet of roses from the Rose Study Garden.
There is no cost for the workshop, but advanced registration is required. Stay tuned for ticket information.
For more information, visit the Cheekwood calendar event pages on Cheekwood.org and on Facebook.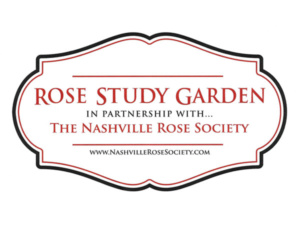 ---
November 3 – Jason Reeves, Curator of UT Gardens Jackson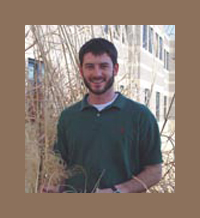 The November meeting of the Nashville Rose Society is back at the usual time and usual place – 2:00pm – 4:00pm at Cheekwood. Our speaker is Jason Reeves, horticulturist at UT and the curator of the UT Garden at Jackson. Jason will speak on"A Year in the Garden". He will give tips and techniques on garden care and maintenance as well as top-performing plants for each season.
Jason grew up not far from the West TN AgResearch and Education Center on a farm in rural Carroll County near Huntingdon, Tennessee. As a college student, he interned at the Opryland Conservatories in Nashville and the Missouri Botanical Garden in St. Louis. He received his Masters in Ornamental Horticulture and Landscape Design from UT in 1999. After school, Jason worked at the famed Longwood Gardens, the former estate of Pier DuPont (of the chemical company) near Philadelphia. He also traveled to New Zealand, where he worked and lived at Palomia Gardens for four months. Recently, Jason was named Contributing Editor at Fine Gardening magazine.
Jason's major projects at this Research Center include developing the grounds, improving the plant collection, and conducting research on herbaceous and woody ornamentals.
Please join us for this very informative meeting!
---