Join us at our Monthly Meetings and Events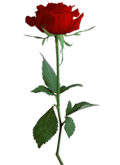 The Nashville Rose Society serves all of Middle Tennessee by sharing knowledge and information about our national flower, the rose. Through a monthly newsletter and meetings that feature regional and nationally recognized speakers, we bring you advice and instruction geared to growing roses in the specific soil and climatic conditions of this area. For all scheduled Meetings & Events, click here.
---
Winterizing Your Roses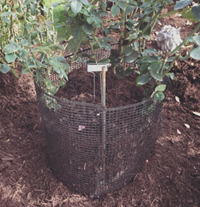 It is time to plan on winterizing your roses – the last rose gardening task to be completed before you put your feet up and start shopping rose catalogs. Nashville Rose Society Master Rosarians tell you how to protect both roses planted in the ground and roses planted in containers. Click here for the articles.
---
Have a Rose Question?
Ask a Consulting Rosarian

A Consulting Rosarian (CR) is a rose expert who has been a member of the American Rose Society for a minimum of three years, has attended an ARS approved school, and has successfully completed the exam. Click here to ask a Consulting Rosarian for help with any questions about growing roses.
---
Upcoming Meeting and Events
For all scheduled Meetings & Events, click
here
.
Reminder – there will not be a meeting in January.
February 4, Sunday – Chris VanCleave, "The Redneck Rosarian"
Chris VanCleave, nicknamed "The Redneck Rosarian", is an active member of the Birmingham chapter of the American Rose Society, serving two terms as President, and is running for vice-president of ARS this year. Chris will be speaking on several subjects, including "Growing Rose Societies with Social Media", the RoseChat Podcast, and how he grows his own roses in his rose garden in Birmingham, Ala.
In 2007, he created the RoseChat Podcast that has reached over a half a million listeners with news and information on growing roses. He chronicles his gardening adventures and explores an intrinsic mix of life, faith and gardening on his website, RedneckRosarian.com.

---
Like Us on Facebook