Join us at our Monthly Meetings and Events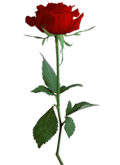 The Nashville Rose Society serves all of Middle Tennessee by sharing knowledge and information about our national flower, the rose. Through a monthly newsletter and meetings that feature regional and nationally recognized speakers, we bring you advice and instruction geared to growing roses in the specific soil and climatic conditions of this area. For all scheduled Meetings & Events, click here.
---
On June 3, learn "How to Take and Grow Rose Cuttings" with Annie Owen
Annie Owen, a long time NRS member and Rosarian, will be doing a program on how to take rose cuttings.
After the first bloom cycle, Ann will invite anyone who is a member of both NRS and ARS that is interested in rooting roses (and other perennials) to her greenhouse. She has a misting cabinet that she roots the plants in and she will keep the cuttings until planting time the following year if needed. Don't miss this opportunity!
Bring a Bouquet or Arrangement of Your Favorite Rose
In addition to our guest speaker, we will have a "Name That Rose" contest to see who knows the most roses!
---
My Roses are Hungry!
Like all other flowering plants, roses need food in order to grow and bloom successfully. Roses however are heavy feeders. They have greater nutritional needs than many plants. They only get small quantities from existing soil therefore extra fertilizing is essential if you want your roses to perform at their best. For best results, fertilize at the right time, in the right amounts and with the right formulations, which I refer to as "the three R's"!
Click here for the article.
---
Upcoming Meeting and Events
Monthly meetings, unless otherwise noted, are held at Cheekwood Botanic Hall in the Visitor Services Building on the first Sunday of the month, usually from 2:00 – 4:00pm. For all scheduled Meetings & Events, and a calendar of all events, click
here
.
---
Like Us on Facebook